The CIMPAX C-VAC TORNADO™ is an electrosurgical pencil with fully integrated smoke evacuation capabilities offering not only cutting and coagulation of tissue during surgery, but also effective suction and evacuation of the hazardous surgical smoke, which is created when heat is applied to skin/tissue.
The C-VAC Tornado is the ultimate combination of electrosurgery and removal of hazardous smoke in one instrument. The unique triangular design combined with the silicone cover offers the surgeon an ergonomic and safe grip, while a special adaptor ensures the device can be fitted to any smoke evacuation system in the market.
Eco-Friendly Materials
The C-VAC Tornado was the first smoke evacuation pencil in the world that is 100% free of certain harmful chemicals, and is a more sustainable option than other equivalents.
The all-in-one smoke evacuation pencil is the first line of defense against the daily exposure to chemical, carcinogenic, mutagenic viral, and bacterial hazards found in surgical smoke. The Tornado adaptor offers seven connection options – a 3 in 1 connector and 4 in one adaptor. This allows the C-VAC Tornado to fit all available suction units and pre-filters, allowing for cost savings.
Unique Triangular Design
Design is combined with silicone cover, providing increased ergonomics and non-slip coating.
Flexible Tubing
Tubing is soft and flexible with an integrated ESU cable, eliminating the need for rotatable tubing.
Eco-Friendly Materials
The C-VAC Tornado is free from Latex, Lead, PVC and Phthalates, so you can perform surgery without any health concerns.
Suction Tip Extenders
Short and Long Suction Tip Extenders allow for unlimited extension possibilities, allowing for better access control over the surgical site.
Suction Tip Extenders are available for purchase separately (sold in boxes of 15 units) and are not included when purchasing the CIMPAX C-VAC TORNADO™.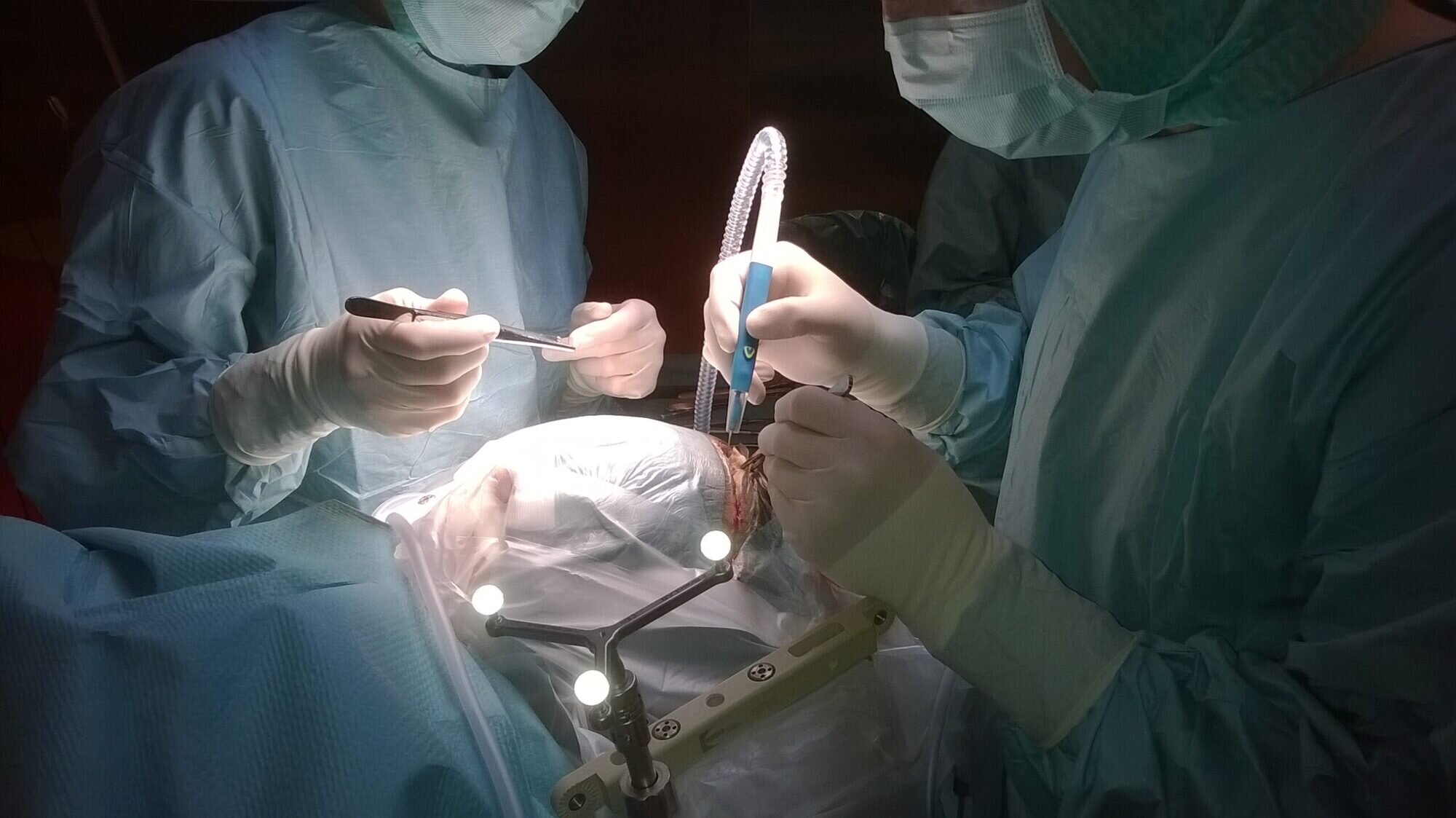 4 meter lead with ESU cable and US-3-pin connector for HF generators.
3 meter tubing with combined 22/15/9mm male/female connector and built-in specimen filter.
Transparent tip for clearer view of electrodes.
Long and short suction tip extenders available separately for unlimited extension possibilities.
Available with stainless steel blade, Teflon or Silicone coated (non-stick) blade and insulated (Teflon or Silicone) blade.
Request a Free Trial
Interested in our range? Click here to request a free trial of the Cimpax C-VAC Tornado Smoke Evacuation Pencil. Please specify your desired product code on the request form, and we will be in touch shortly.
Click Here