In order to recognise the outstanding efforts of our distributors, this year we continued the Eakin Surgical Distributor Awards. The awards acknowledge four distributors with notable sales and improvement, chosen by our International Sales team.
2023 has been a year of significant development within our export business, achieving new heights in North America, expanding into Latin America and plotting an entrance into Asian markets. Whilst we have awarded four distributors for their success this financial year, several of our partners were in contention and have shown remarkable success in representing our portfolio in their territory.
Graphite Award
Our Graphite Award was presented to Endotech AS, our partner in Norway.
The company were recognised for their improved sales figures and margins for the financial year – the company being one of our strongest partners.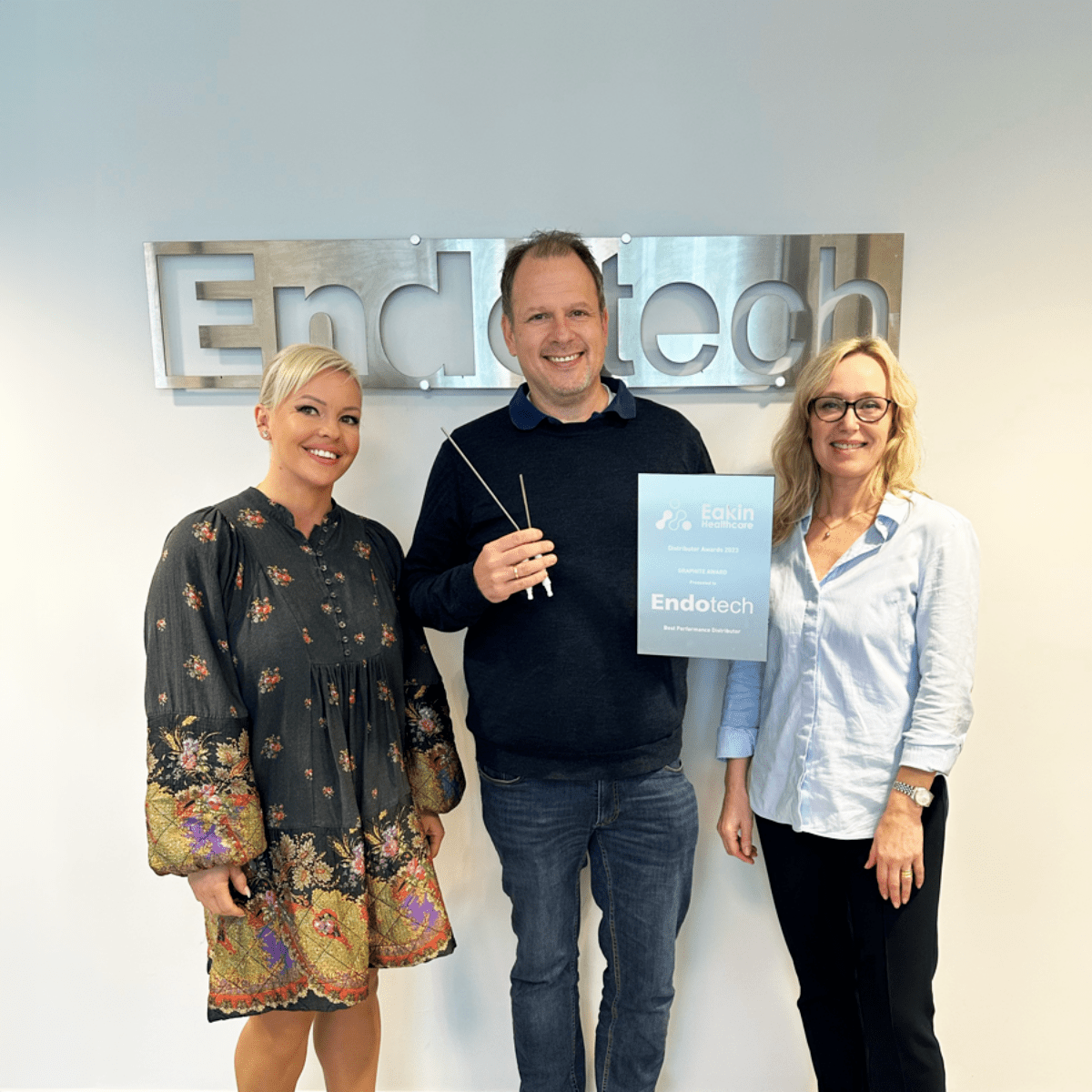 Company Reaction
"Sales success thrives on effective cooperation. When we unite our strengths, we don't just meet targets, we surpass them – setting new standards and achieving remarkable growth. Together we have reached new heights in the sale of your single use suctions."
Alana Rodgers, our Head of Sales, lauded Endotech's improvement.
"Endotech are one of our strongest partners. They consistently exceed targets and have shown considerable growth year on year whilst also working with us to provide tailored solutions for their customers. We are excited to continue our partnership with them and to grow together."
Bronze Award
The Bronze Award was awarded to BOSS Instruments, our US partner.
The previous financial year has seen a notable increase in sales following our implementation of an educational support programme to help Boss' sales representatives.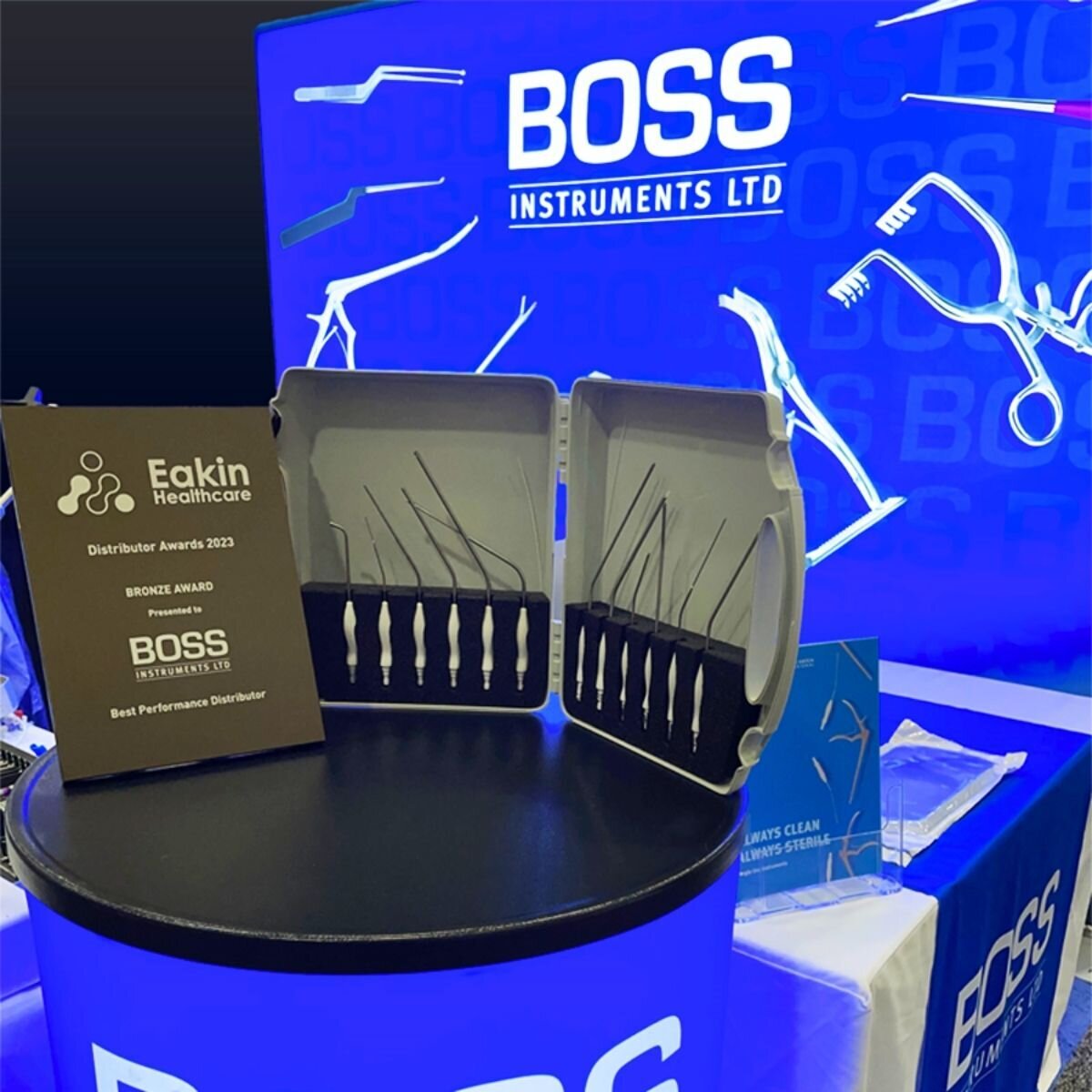 Conjoined with targeted marketing material, product training from Maria Lea, our Product Development Manager to over fifty salespeople and territory visits from Rob Drain, our Senior International Sales Executive, margins have seen significant improvement.
Rob discussed the improvement shown by Boss:
"Boss has been a long term partner with us but over the last year they have re-visited their approach to market, actively growing the knowledge of their sub-distributors, customising our marketing material to US market needs and increasing their stock in line with increased order volumes.

This ensures their customers are all supplied in time with our products. This commitment has seen significant growth over the last year with increase sales of existing products as well as new lines not previously sold into the market."
The growth shown by Boss has been exceptional; driven by the hard work from their salespeople and commercial teams. We look forward to growing this relationship in the current financial year.
Silver Award
The Silver Award that commends an exceptional international partner was accepted by Antonio Stracuzzi and Giovanni Paolo Stracuzzi of Astratec Medical, an Italian partner.
Working within a challenging and complex EMEA country, Astratec has shown a high level of commitment to our product training initiatives, marketing support and interest in our product portfolio throughout the financial year.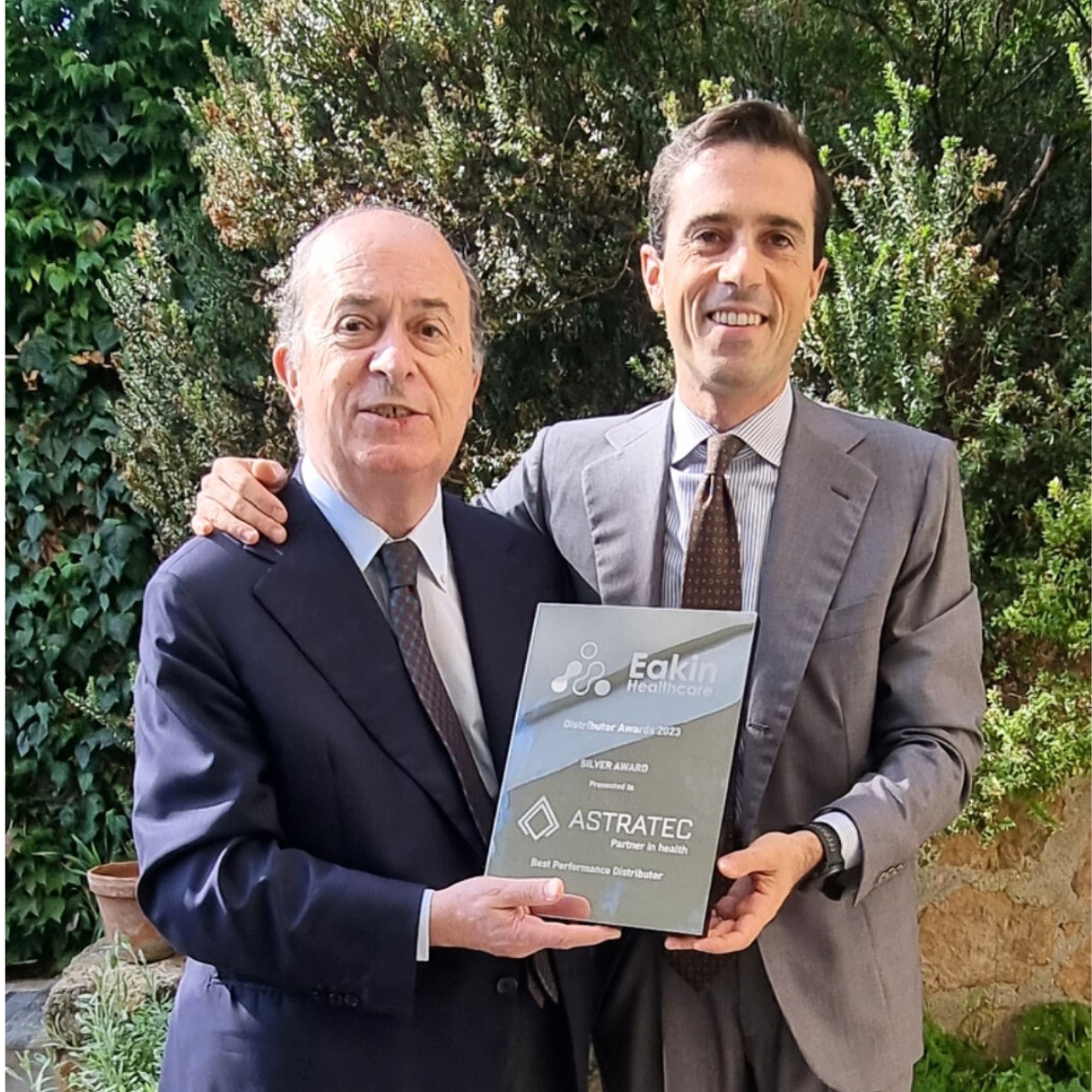 Company Reaction
"We thank Eakin Healthcare for this award, adding a special thanks to the extraordinary Sales and Marketing team that supports us in managing commercial operations in one of the most complex countries in EMEA. We renew our commitment and trust in your products".
Lauren Hayes, International Sales Executive, discussed Astratec's progress.
"Astratec have been an outstanding partner and are very deserving of this award. They show great dedication and commitment in working together to provide hospitals across Italy with our products. Through this, we have seen significant growth during this financial year which can only get stronger as time goes on."
Gold Award
Our Gold Award winner and recipient of our most coveted award was Climdal UU, our long term French distributor.
The commercial performance of the company has been remarkable, continually exceeding previous margins and using innovative methods to represent our portfolio in their territory.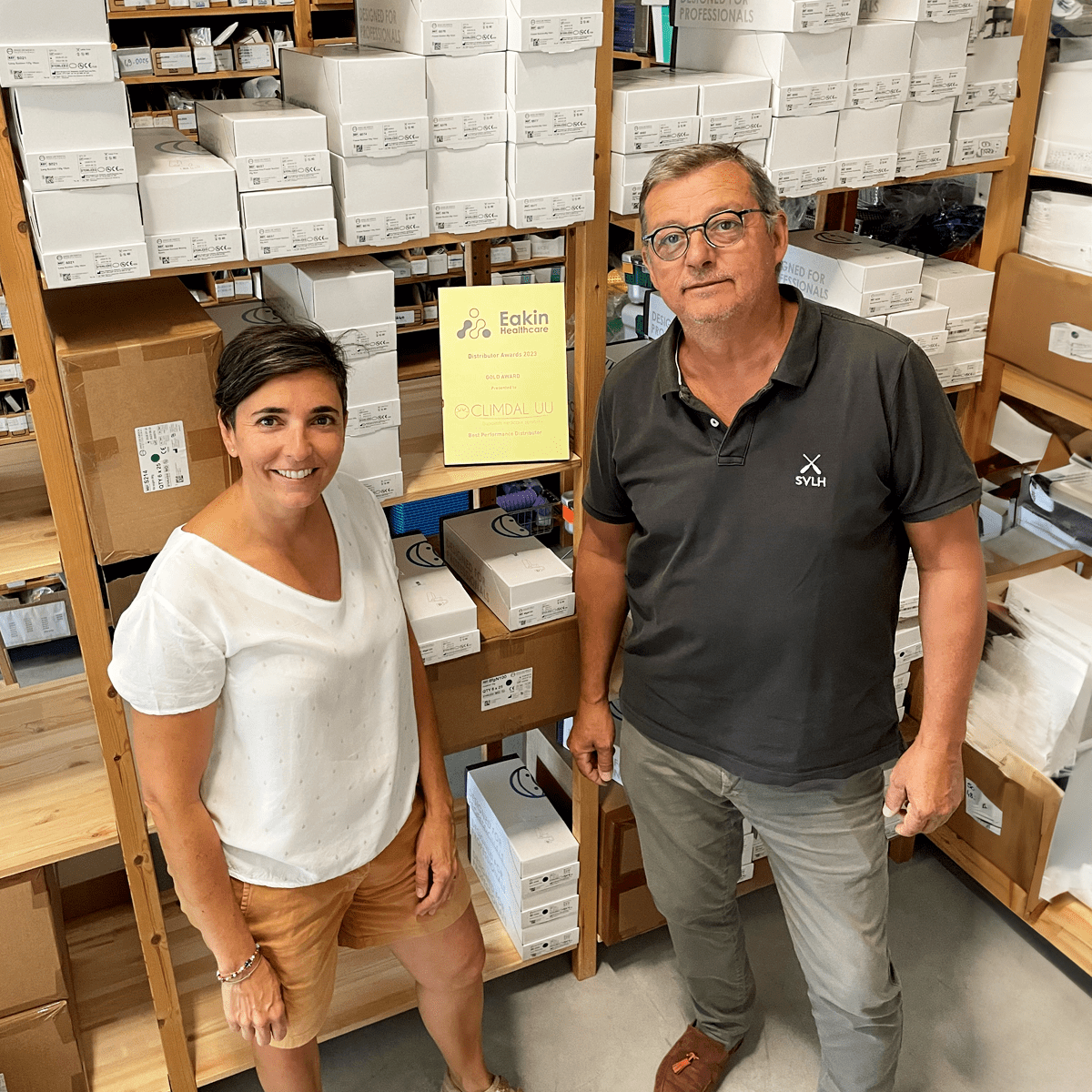 Company Reaction
"We thank Eakin Healthcare for this magnificent trophy. The excellence of the devices and services allowed us to increase our sales throughout 2023."
Rob Drain reviewed the distributor's success in the previous financial year:
"Climdal thoroughly deserve this award for their continued commitment to their customers. They consistently engage in meeting their expectations and generously support national surgical training programmes that improves the surgical skills of young surgeons specialising in neurosurgery. It has been our pleasure to work with Climdal and look forward to many further successful years together."
In conclusion, we would like to reiterate a thank you to all of our international distributors for their efforts and support in promoting our range of single-use devices.
We are incredibly lucky to distribute our products across the world and promote our message of patient safety and improved surgical outcomes to such a large number of people.